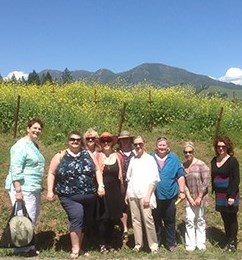 I'm still smiling ear to ear from the very first Portable Profits Club retreat we held last week in the California Wine Country!
Here's the gang that gathered during our outing to Storybook Mountain Vineyards.
 A little biz, a little pleasure, that's the way we roll in the Portable Profits Club.