Have you ever had a sudden moment of knowing that something is in your future?
That's happened a few times for me: when I knew I'd be doing live performance art; when I got the first hit of moving to Northern California; when I first dreamt of living in Italy.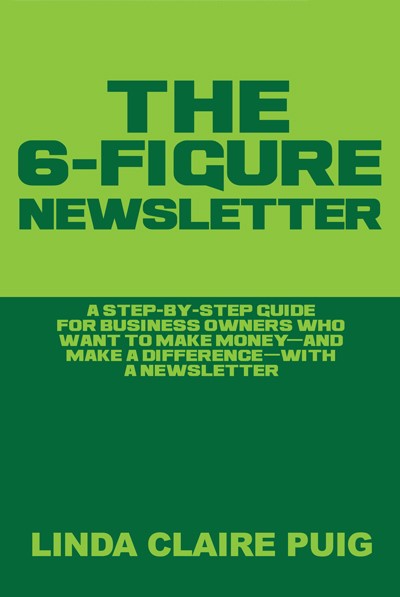 For some reason, my travel lust has not yet taken me to South America. But yesterday, I just got a whiff that I will probably be in Ecuador within the next 6-8 months. I was THIS close to booking a spontaneous flight for Thursday! Soon, soon… I had to restrain myself!
Guess what? IT'S HERE! My new book, The 6-Figure Newsletter: A Step-by-Step Guide for Business Owners Who Want to Make Money — and Make a Difference — with Their Newsletters, is finally here for just $20.00!
This is something I want everyone who runs their own business to get their hands on! If you'd like to get YOUR hands on a copy you can email support@clairecommunications.com.