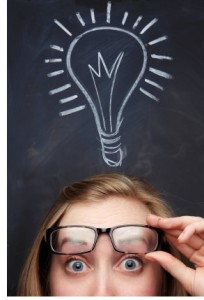 I had the most exciting conversation with my sister a couple of days ago, and what we talked about could be VERY applicable to you.
My sister, Cindy, has a degree in special education, has worked in various school districts and private situations for years in that field AND, perhaps most importantly, has raised a son with severe cerebral palsy for nearly 17 years.
Cindy's ready to put her expertise to work in a business of her own, and she called me about an idea that she had to do local, private, in-home consultations for parents of special needs kids.
That's when my mind exploded!
Cindy doesn't just have a local or regional business doing consultations. If she wants it, she can have an international audience and clientele and a full-on Internet business, with ebooks and teleseminars and home-study courses and 1:1 consulting and, and, and. I could see it all in an instant.
And there's a good chance YOU have an international audience for your business, your gifts.