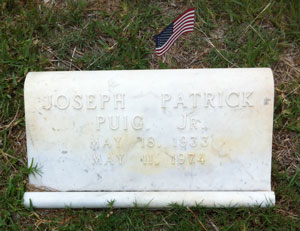 Today is Memorial Day here in the United States, a day when we remember fallen soldiers.
My father died in the month of May, and he was a military man. My ex-husband, the father of my son, also died this time of year, and he had been a soldier earlier in his life.
So I'm remembering them both. And if you're remembering someone from your life today, my thoughts are with you.
The day also has me thinking about fallen dreams.
The ones that "life" got in the way of…
Like those "travel freedom dreams" — living in Paris for 6 months, wintering in Costa Rica, etc.
You know what I mean, right?
Those places that still call you, that have a strange claim on your heart, that whisper to you when you're still and quiet.
I remember my first time back to Europe after a 21-year hiatus. "Life" had gotten in the way and I didn't know if I'd ever get back.
My son's father had died without a cent of life insurance, leaving me the sole parent and the sole provider for our son. So for years, I didn't think I could afford the kind of BIG travel I craved…the kind where you go and stay a while.
Finally, one summer I couldn't stand it any more. I HAD to revive that dream or something in me would wither away.
So I rented out my house, grabbed my son and my laptop and headed "across the pond" for the whole summer.
I would do my work while I traveled, I decided.
And back then, Internet was not as readily available as it is now, so I had to do things like carefully hold my laptop out the window over a canal in Venice to get a good wifi signal!
It was a trip my son and I will remember FOREVER.
And it cemented what is now a life filled as much travel as I crave — BIG travel!
If there's a travel freedom dream still residing in your heart, still calling to you…
If you want to create a business that's both PORTABLE and PROFITABLE…
If you want to create memories that will last a lifetime…
Then you'll want to join my Portable Profits Club…today, not someday. We start June 11.
It's YOUR turn.